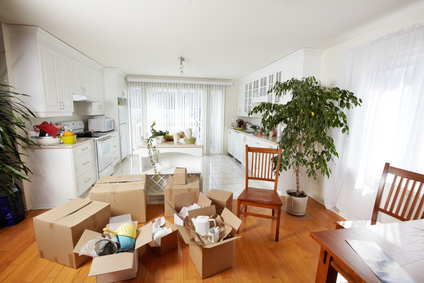 There are many events in life that can prompt you to move or downsize to a smaller, more appropriate-sized living space. Some of them, unfortunately, are fraught with stress: divorce, death of a spouse, and increasing frailty are just a few examples. Combine this stress with the logistical and emotional struggle involved in sorting through a lifetime of treasured possessions, and you have the makings of a truly unpleasant experience.
That is why if you are considering downsizing or moving, you should bring in a professional to help you deal with all these potential problems.
A move (whether it is to an apartment or to a smaller house) usually involves getting rid of a lot of personal belongings that may not have a place in your new home. Deciding what to keep and what to sell or donate can be both physically overwhelming and emotionally traumatic for many people. Bringing in a professional organizer – someone who can help make clear, objective decisions about what to keep and what to part with, as well as find the right resources for donating or selling the things you no longer need – can take a huge burden off your shoulders.
Another area that some professional organizers specialize in is paper management. In getting ready for a move, you may come across years of accumulated files that are out of date and no longer needed as you transition to your new home. A professional organizer can help you decide which papers you need to keep, which ones you can scan, and which ones can go straight to the shredder or recycle bin. The last thing you need to be doing is packing and moving boxes of useless paper!
Professional organizers can also help you plan the logistical aspects of your move and provide both physical and moral support on moving day (sometimes taking the place of a son or daughter when they can't be there to help a parent). A professional organizer can help supervise the move itself, and then on the other end make sure that everything gets unpacked and organized into the right spot, so that your new place feels like home right away. Starting out with "a place for everything and everything in its place" can make moving to a new apartment or home that much easier.
Finally, consider a mental health professional as an essential part of the equation, especially if your move is due to a major life change. My colleague, Elizabeth Goll Lerner, LPC, ATR-BC of E.G.L. Inspired Choices (whose valuable coaching skills I have experienced myself) specializes in helping people work through this kind of transition. She has the ability to help you through the mental and emotional turmoil that accompanies life-changing events such as divorce, illness or other loss, and make you feel at home in your new life.
There are many experienced professionals who can help you navigate these choppy waters – don't go it alone!
---
Penny Catterall is the Owner and Founder of Order Your Life, LLC. She currently serves as the Director of Communications and Technology for Board of NAPO-WDC, and in 2012, served as the co-chair for GO (Get Organized) Month, working to raise awareness of the non-profit group A Wider Circle.  She is also available for workshops on helping people begin to go paperless using scanning and other technologies, as well as for speaking engagements on home office and small business organizing.